H2CAST Etzel
Making energy transition work.
About the project
The H2CAST Etzel project is intended to demonstrate the feasibility of large-volume underground storage of hydrogen and to prove the suitability of the salt caverns in Etzel for hydrogen storage. Operational hydrogen storage operations will be tested and serve to build a hydrogen service industry. H2CAST stands for H2 CAvern Storage Transition, i.e. the conversion of existing caverns and facilities in Etzel for the future necessary storage of hydrogen as a building block for a future energy system.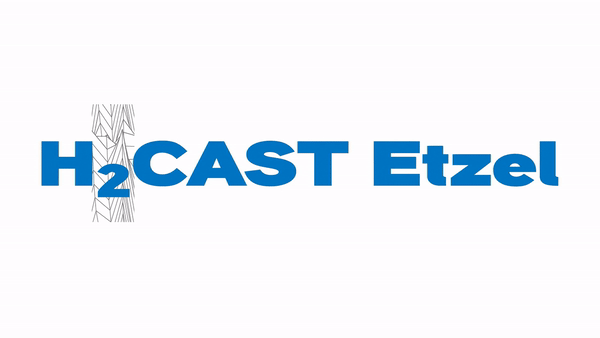 Planned completion
31.10.2026
0 kWh
Hydrogen energy content
1000000
Cubic metre hydrogen
3000000
Hydrogen energy content
Here you will find the latest news and press releases about the H2CAST ETZEL project as well as our media centre with press material (photos and graphics) for download.